This week, it's our Swäsh Premium Highlighters that have snagged the title of Product of the Week. They're certainly a favourite with schools and with the staff here at Eastpoint, particularly for the wide range of colours and packs that you can get. Once you use these, you'll never want to go back to any old highlighter.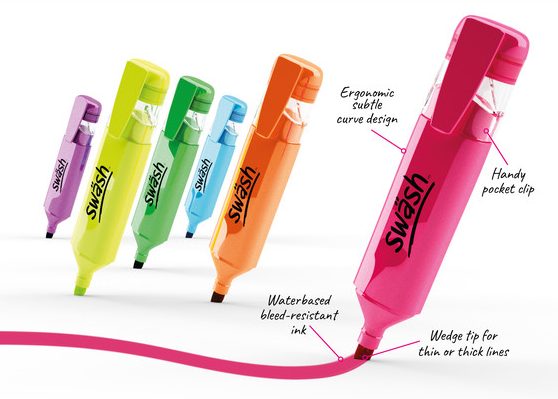 Available in boxes of 48, our Swäsh highlighters can kit out a whole classroom and then some…
and you can get them in popular colours, as well as in handy 'marking' and 'traffic light' sets!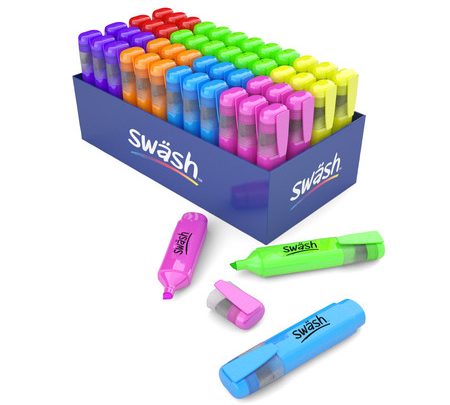 Every Swäsh highlighter has a wedge tip…
…for both thick and thin lines, and the ink is waterbased and bleed-resistant.
You can take your Swäsh Highlighters on the move too…
… with their handy pocket clips on every lid.
And regular highlighters are great, but…
…sometimes they're just a bit too large to take lots around with you. That's why we have mini sized Swäsh highlighters, presented in a handy storage tub with handle.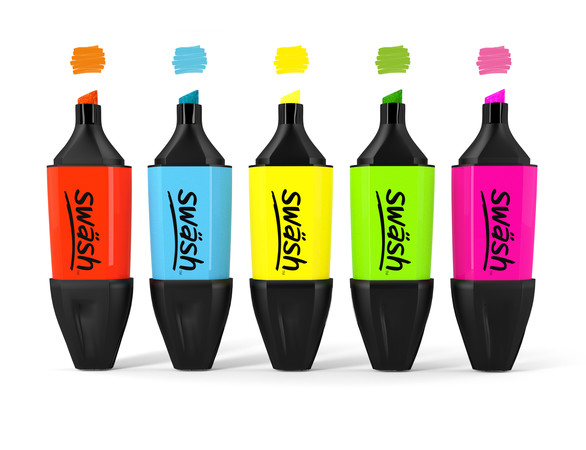 You can view the whole Swäsh range, including the highlighters, on our website here, or in our brand new, shiny catalogue on pages 33-57.
Hint: If you haven't received a copy yet, you can view the digital version here. 
Get in touch with us at info@eastpointglobal.com or call us on 01505 525555
 if you're interested in stocking any of our Swäsh Premium Highlighters, or any other of our premium stationery items.
Want to keep up with our Product of the Week recommendations?
Come and join us on social!
Twitter: @eastpointglobal
Facebook: @eastpointglobal
Instagram: @eastpointglobal