To celebrate every single person in the company meeting their Quarter 1 goal for the first time ever(!), we had a celebratory meal with a twist. Since the celebrations fell in the middle of our Wellbeing Month, it seemed only right to make sure the meal was at least mostly healthy.
It started with a starter being delivered to everyone's desks at about midday. Starters were a variety of topped ciabatta slices with prosciutto, prawns, salsas and avocados on the menu.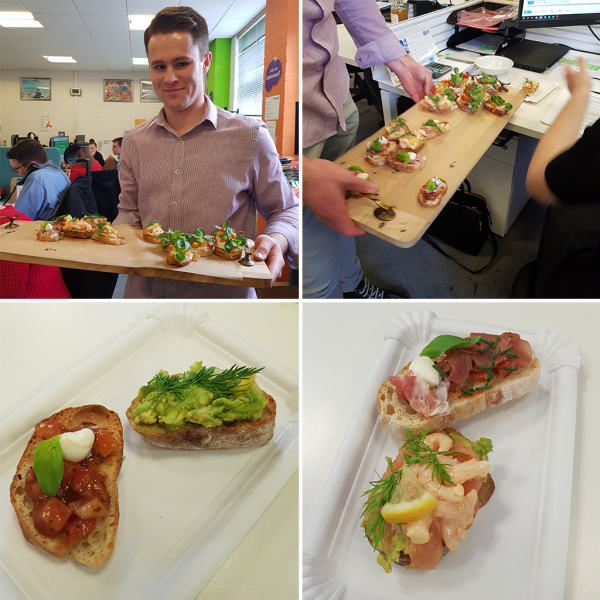 After a short break, everyone moved to the conference room to be faced with the main course. Waiting for us was a buffet that resembled a roast dinner, with a few other goodies chucked in. Yorkshire puds, meats, butternut squash bakes, salads and tons of vegetables were on offer. There wasn't a non-dribbling person in the room!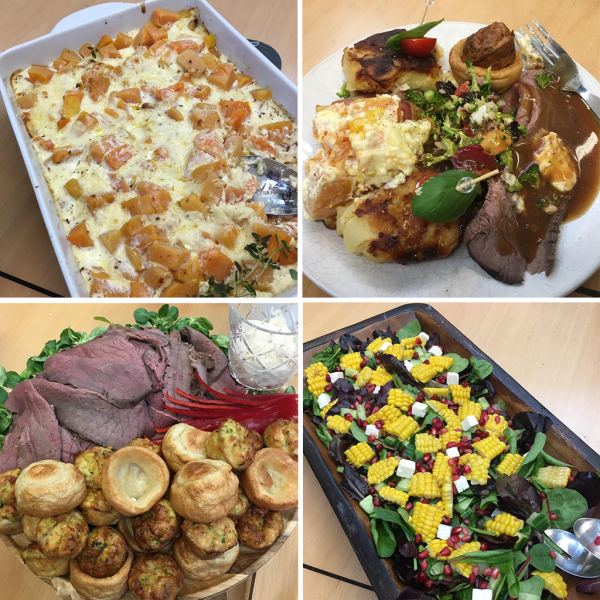 It didn't take long for everyone to fill up their plates and then fill up their bellies too. The food was delicious and didn't pack too many bad-for-you ingredients either, so it was a win-win.
However, there was only a short reprieve before the puddings came and they surely couldn't have been as healthy…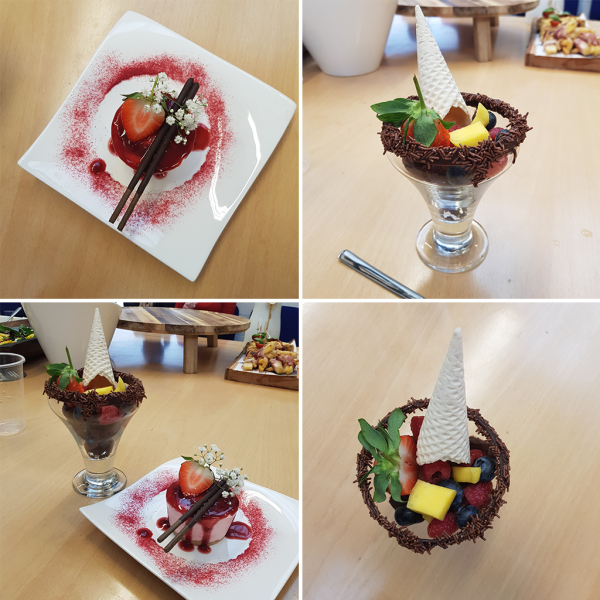 Alas, they were low-fat! We were offered a low-fat strawberry cheesecake, topped with a strawberry and mikados or a chocolate brownie with a chocolate mousse, topped with fruit and a cone. It's hard to believe they were assembled in the Eastpoint Kitchen and not in a Michelin Star restaurant.
And for the rest of the afternoon, everyone was drifting off at their desk after such an indulgent celebratory meal. A lovely time was had by all, and everyone was so pleased to have met their Quarter 1 goals, so was well worth the celebrations – well-done everybody!