Eastpoint are pleased to have once again supported VOW in their annual Climb of Life to raise money for the Institute of Cancer Research.
This year, VOW team members Debbie and Helen braved the Lake District's mountains as part of the yearly challenge amongst many in the office products industry. In 2018, the industry raised an incredible £103,000. This year, they beat their record and totalled a whopping £105,000 for the Institute of Cancer Research.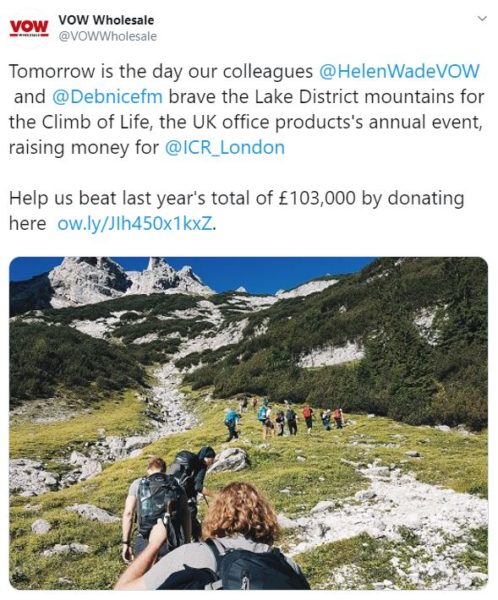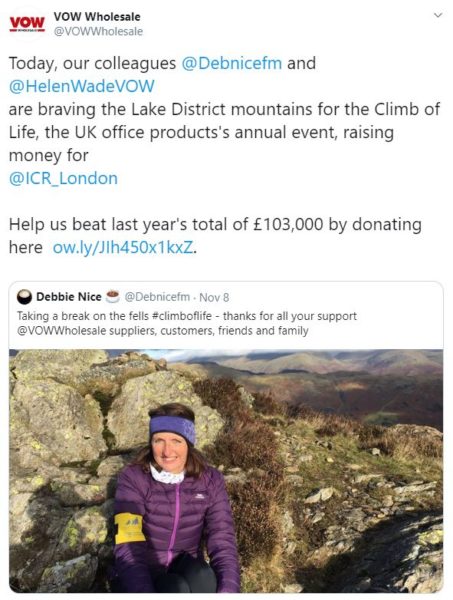 What is the Institute of Cancer Research (the ICR)?
The ICR London is one of the world's most influential cancer research organisations. Their mission is simple – to make the discovery that defeats cancer. Their strategy is split into three sections – research, learning and teaching, and operations.
Donations to the ICR allow them to help create a world where cancer is no longer a life-threatening disease.