Packaging
Packaging is a necessary item in the transport and storage of products so we must do what we can to reduce the amount of unnecessary plastics or unrecyclable material which we use.
Across many of our products we have removed the industry standard plastic laminate which is on most printed cardboard packaging, replacing it with a water based varnish which makes the boxes fully recyclable at the end of their useful life.
Every box we use for shipping Show-me products is made from 50% recycled content and printed with vegetable based inks.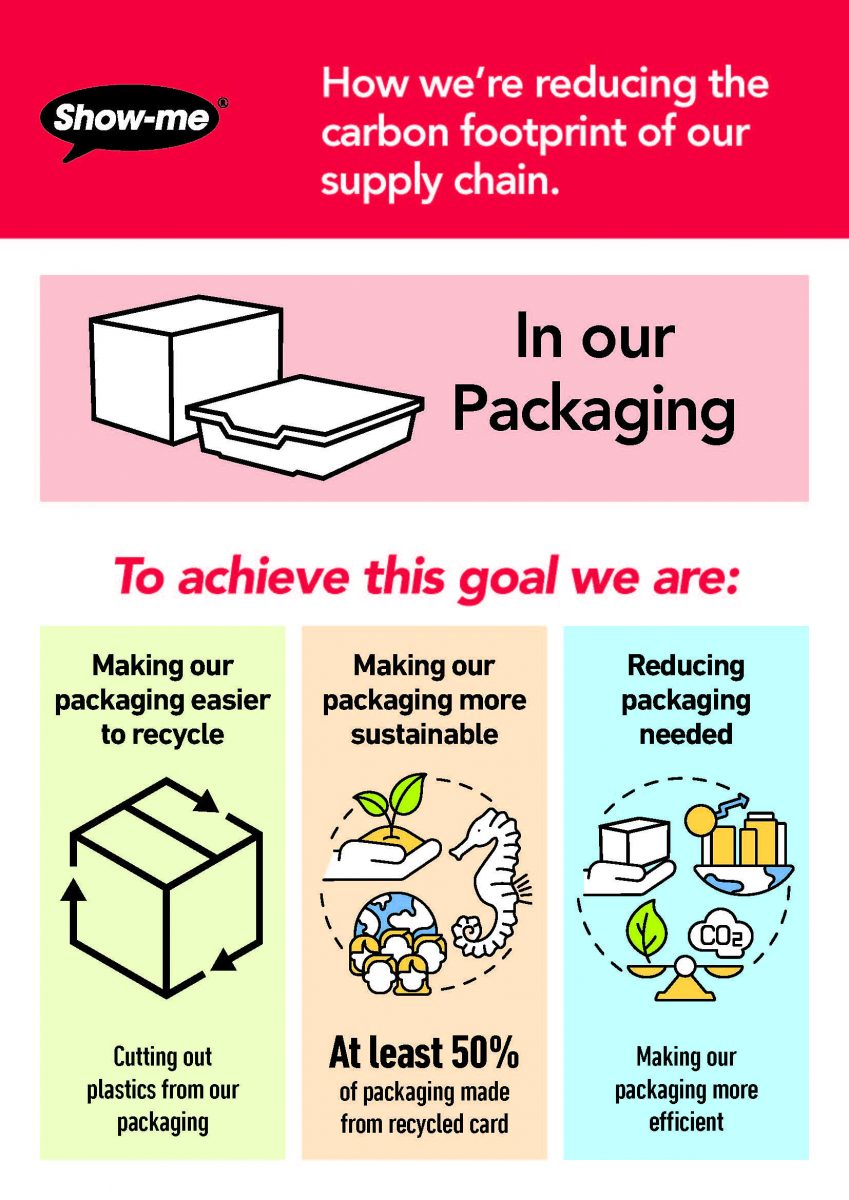 Products
Many of our products are made to be used once and then disposed of. This means we are constantly finding ways to reduce the carbon footprint of them, right across the supply chain.
One of the biggest sources of emissions in our supply chain is the shipping of products around the world. This is why we are actively working to increase our suppliers 'closer to home' which means our products will have to travel less miles by boat or truck to reach us or our customers.
Many components of our Show-me kits are already made within the UK and packed by a local Community Interest Company which we have been using for over a decade now, giving opportunities to many disabled or less abled people who would otherwise struggle to find work or meaningful occupation.
Our offices are located on the sunny east coast, but this location means we work with a warehousing firm which is 50 miles North West of us, who handle all our incoming and outgoing shipments. This move has saved miles of truck travel, litres of diesel and tons of emissions.
Another key investment is in the trial of a pen collection programme in order to save used pens ending up in landfill. Typically many pens are challenging to recycle so our team is working to develop methods to reuse components or better ways to design them to make recycling easier.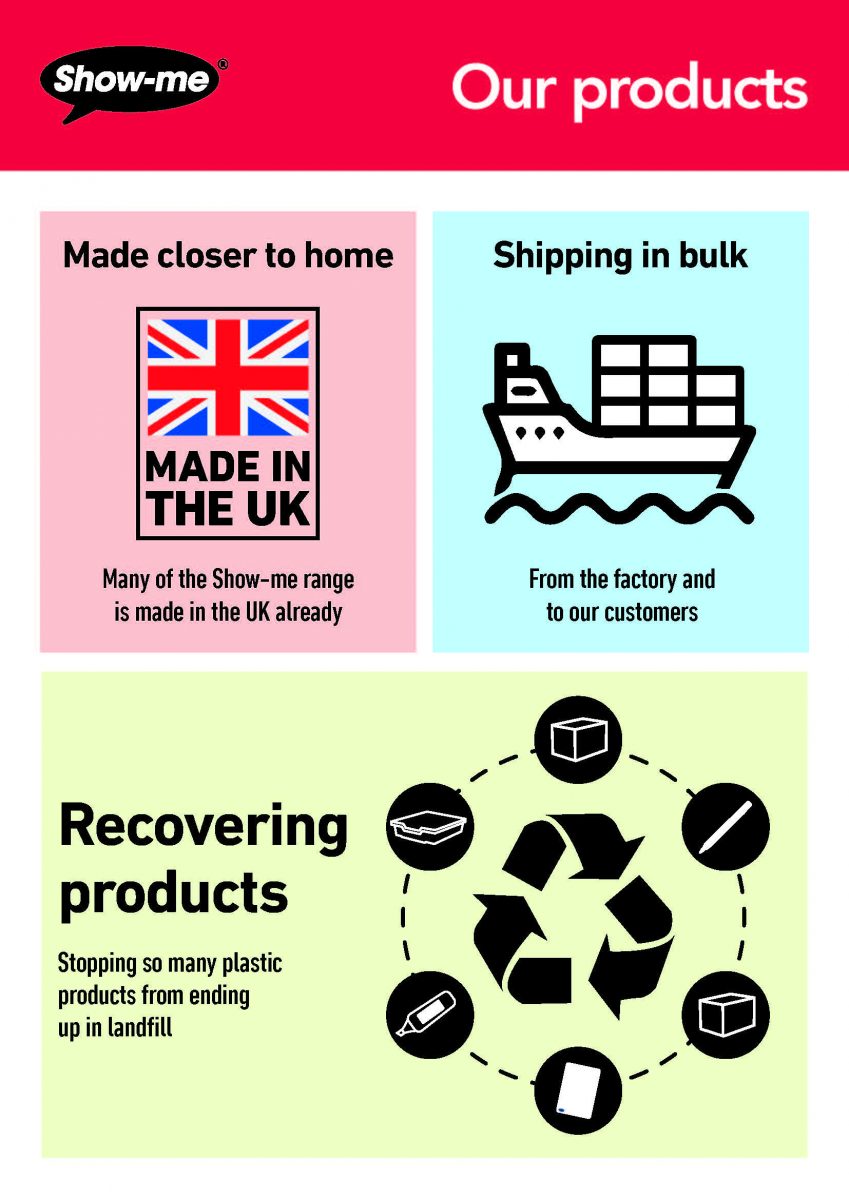 Eastpoint Offices
Recently Eastpoint moved into new offices which amongst other creature comforts, has enabled us to have the luxury of double glazing and proper insulation (and less leaks)!
In order to save as much energy as possible, we have taken various steps including;
LED lighting across the offices
Motion sensors on all lighting
Reduction in air-conditioning use via natural ventilation and shading
Modern, efficient IT equipment
Electric car charging stations
Reusing furniture instead of replacement
As much food as possible for the staff canteen is sourced from local companies including a vast number of eggs which the team consume on a daily basis which are laid just a couple of miles down the road.
We hate single use plastic so buy in bulk where possible to minimise the amount of packaging needed and make sure we don't use plastic carrier bags for collecting the shopping.
Because our warehouse is not located with our offices, to be nearer our customers, it does mean occasionally we have to send products from one to the other, but this is done using used cardboard boxes.
All these things may be small but every little bit helps to reduce our footprint and save waste.