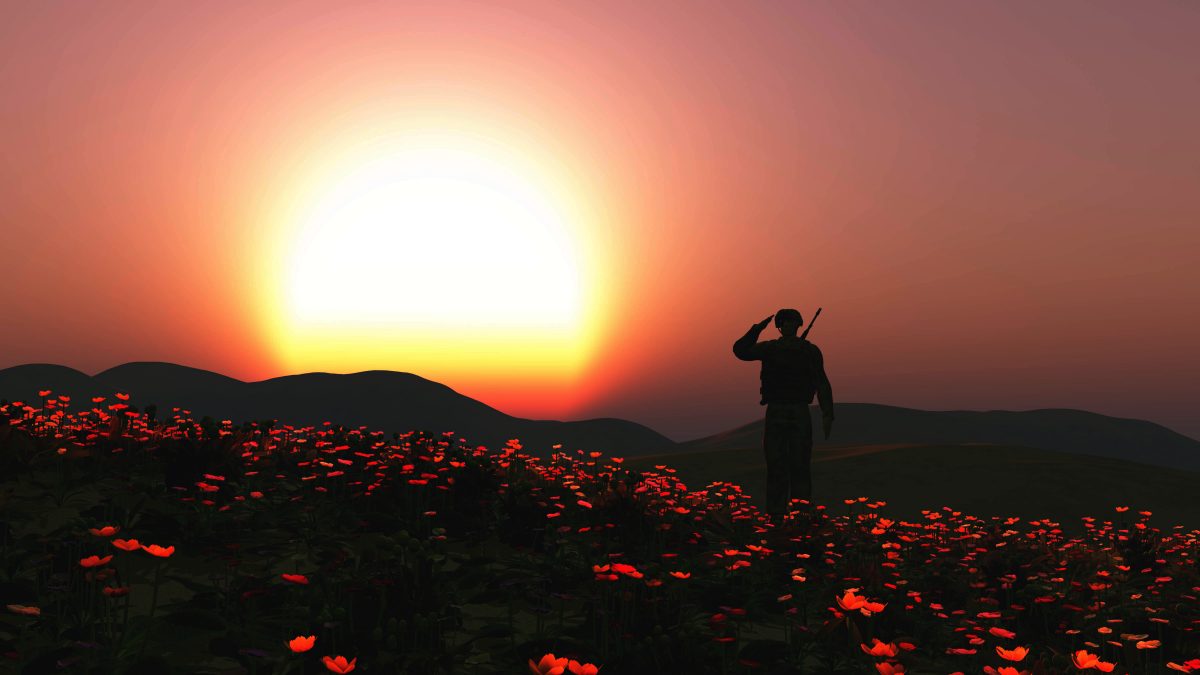 On the eleventh hour of the eleventh day of the eleventh month in 1918, The Armistice was signed, and four long years of bitter and bloody conflict finally came to an end.
On this day 113 years ago, the gunfire and explosions that had one rattled the world fell silent, and in their place came remembrance.
Poppies
Poppies are the symbol of Remembrance Day. Their significance stems from the poem "In Flanders Fields" by John McCrae.
In his poem, McCrae makes reference to poppies growing amongst fallen soldiers in Belgium, presenting a bright and warming resilience in such adverse conditions.
In Flanders fields the poppies blow
Between the crosses, row on row
In 1921 a French woman called Anna Guérin, was in London planning to sell poppies. It was there she met with Earl Haig, the founder of the British Legion, who was persuaded to adopt the poppy as the British Legion's emblem in the UK. Nine million poppies were ordered to be sold on November 11th.
The poppies sold out quickly and over £106,000 was raised to help veterans with housing and jobs. Major George Howson set up the Poppy Factory to employ disabled ex-servicemen, and Earl Haig's wife Dorothy established the Lady Haig Poppy Factory in Edinburgh in 1926, to produce poppies exclusively for Scotland and help meet demand.
Remembrance Day
The first Remembrance commemoration was conducted in 1919 throughout Britain and the Commonwealth with King George V marking Armistice Day at Buckingham Palace.
The Cenotaph in Whitehall – which is now the focus of national commemorations at Remembrance – was at first a temporary structure. It was made permanent with a new structure created out of Portland Stone in 1920 – the beginnings of an annual tradition of laying wreaths at the landmark.
It wasn't until 1939 that the act of remembering fallen soldiers became formalised. However, due to the outbreak of the Second World War, an Armistice Day commemoration was not held that year. Instead a "day of dedication" was held on the Sunday closest to November 11th, so that those wishing to pay their respects could do so without affecting wartime production. This lasted for the course of WW2.
Following the war, the Government decided on a regular Remembrance Sunday to honour those who gave their lives in both world wars.
Baking
Baking is great for children; it supports language development, reading and maths skills, motor skills and patience. So why not use it as an opportunity to discuss remembrance day with your class?
Here's a selection of our favourite poppy-themed recipes that others have made:
Creative Writing
Another way of learning about war and remembrance is through creative writing. Whether it is a poem, a letter to/from home, a news article, a diary entry or a piece of propaganda, students of all ages can get involved and put themselves in the place of the soldiers and those at home.
Alternatively, you can write poetry based on how they feel now; what do your students think about during the two-minute silence? What are they grateful for? What do they think makes a hero?
When creating pieces of poetry, you may wish to ask them to consider the differences between poets such as Wilfred Owen, Siegfried Sassoon and Vera Brittain. How did their experiences impact their writing? How do your students imagine they felt?
Useful creative writing resources:
Arts and Crafts
There are lots of different arts and crafts activities based around the creation of poppies. Some of our favourite ideas are:
Creating a field of poppies using paint and thumbprints
Creating a stained glass poppy
Creating a tissue paper poppy
All of these ideas can be found on Activity Village.
If you want to try something different, why not try drawing the soldiers' uniforms? The fashion at the time? What the trenches and battlefields looked like? The possibilities are endless and can be adapted depending on age and ability.
So there you have it, some of our favourite ways of creatively teaching about remembrance day. We hope your class enjoys this range of activities!
Other Useful Websites:
https://www.britishlegion.org.uk/get-involved/remembrance/about-remembrance/the-poppy
https://www.forces.net/heritage/remembrance/first-remembrance-day-then-and-now