Staff at Eastpoint over the last couple of weeks have learnt the history of our building, based on Rotterdam Road in Lowestoft. Members of the East Anglia Transport Museum contacted us asking to use the Eastpoint 'yard' to take photographs of some of their vehicles in front of the former 'Lowestoft Corporation Depot'.
The buses were brought to Eastpoint for a trip 'home' on September 23rd, accompanied by the vehicle owners and a small number of museum members.
Syde Ead, one of the members who drove the 'last bus' back into the depot in 1977, wrote a small account of the day and history of the building for us.
The Rotterdam Road building was constructed for the trams which ran from 1901 until 1931. After this, continued to be used to house the replacing buses operated by Lowestoft Corporation, later Waveney District Council, until the Company was closed down on 3rd December 1977.

Many of the busses were built locally just yards away at Eastern Coach Works. Two of these survive at the East Anglia Transport Museum. GBJ 192 is celebrating it's 70 birthday having entered service in 1947. The single-decker YRT 898H is the other and was constructed in 1969.

Another survivor is PBJ2F. It was one of the last traditional buses with an open platform at the back to be built in the country, and entered service between Pakefield and Gunton Estate on 8th September 1967, making this year it's 50th birthday. It is privately owned by Daniel Peart, Richard Alger and Syd Eade, all of whom accompanied it on the day.

Most old bus depots are quickly demolished. Unusually, this one was retained for industrial use. It is in almost original condition from the outside, with very few structural changes inside too.  As it is 40 years since the last bus left the forecourt, we thought we would ask if it would be possible to bring three of the old fleet back 'home' for a photograph. It gave us great pleasure for the request to be so enthusiastically received! On Saturday 23rd September three very smartly restored Lowestoft Corporation busses nos. 4, 12 & 21 finally came back to where they spent their working lives.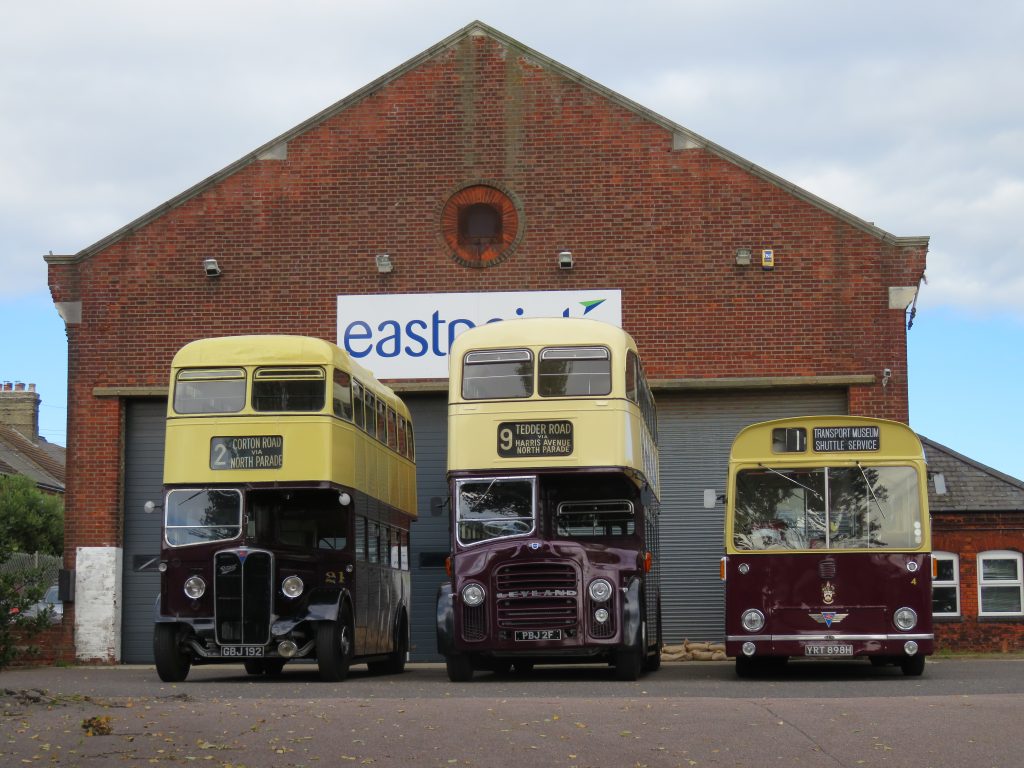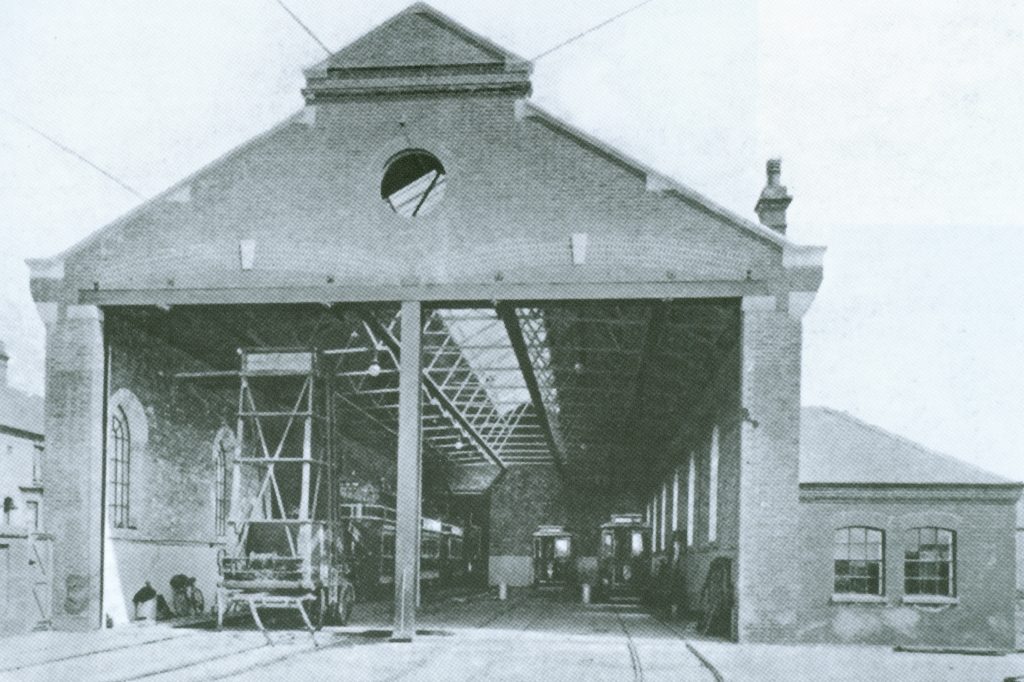 The gentlemen described the day as a 'dream come true' to see the vehicles restored and 'back home'. We're very pleased to have been a part of this day and are very happy that the buses got to return to where they began. If you'd like to see more, there is a video here of the buses departing the former depot. Thank you to Syd Eade for providing us with the history, and Daniel Peart for sharing his photos with us.