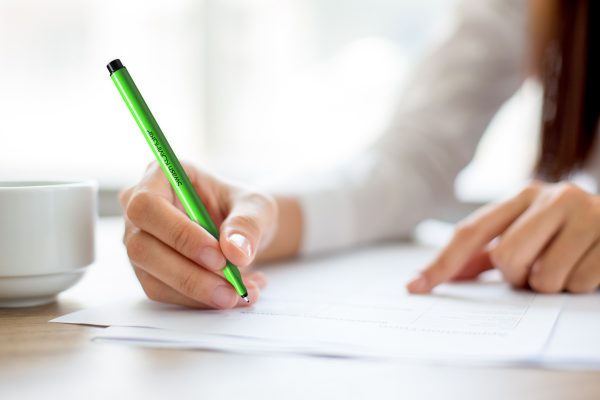 Do you want clear, easy-to-read handwriting for you, your children, and your pupils?
Thinking back to days at school, we know it can be frustrating when handwriting pens let you down with scratchy nibs and ink which takes a while to dry, leaving you with hard-to-read writing.
Well luckily, there's an answer for that
Try Swash handwriting pens for smoooooth flowing handwriting and avoid the the usual handwriting challenges:
Smudged handwriting? There's no problem for lefties, as the rapid drying ink won't leave smudges all over the page.
Cramped, tired hands? If you love the old-fashioned write-out-your-essay kind of thing, the clever triangular Komfigrip encourages correct writing posture, letting you keep writing for longer without needing to rest your weary fingers.
Do your pens keep breaking? If you are a bit heavy on your pens or just plain clumsy, the pressure-resistant tips stand up to most things, which is especially ideal for those learning to write.
Oh, and with an impressive 14-day cap-off time, these pens will last even longer at home, in the office, or in the classroom!
Sound good? Silky smooth writing is just a click or two away: